With yesterday being the "unofficial" start of summer, I can't think of a better way to start the summer than to start making plans! It's probably no secret that I'm not exactly the biggest fan of Missouri so far. After being robbed on our anniversary and threatened with tornadoes, do you blame me? For some reason this town isn't exactly what I remember it being when Hubster was here for BOLC. I guess it's because at the end of the weekend, I got to get on a plane and head back home.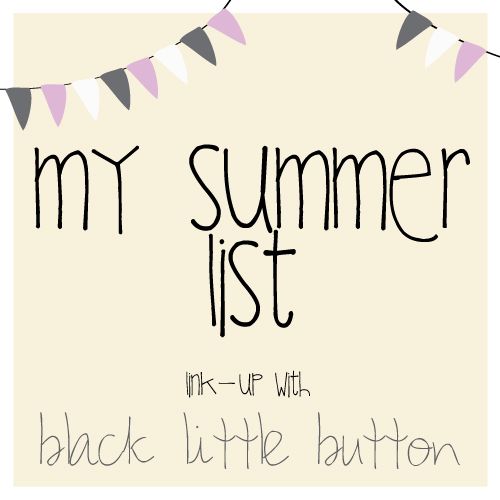 I'm not going to let my dislike of Missouri ruin our time here though. In order to get a better appreciate of the area, I'm hoping to explore as much as possible and make the best of it. As drove through Missouri on our way here, I already started making of list of fun stuff to do based off of the billboards. After a little research, here is my summer bucket list which is also linked up on
Black Little Button
.
Summer 2013 Bucket List
Have lunch in the caverns
Take a tour of a local winery
Rent a boat on the lake, preferably for July 4th
Get an annual pass to the splash park near our house
Visit the Gateway Arch in St. Louis
Ride the big rides at Six Flags
Find a favorite restaurant in the area
Get V enrolled in gymnastics
Take the girls to the St. Louis Zoo
Complete at least two sewing or scrapbooking projects a month
Research, make a list, and find out where we're getting stationed next. And then research some more.